My 30 days of me time came to a close. I'm writing this in retrospect–exactly a week after my last day on the Farmcoast. Except I may've lost my muse…
Last Monday:
I prepared to leave–in all the physical ways at least. I did laundry. I re-packed. I moved the furniture back. I put the dishes away. I drank the last of my red wine (very important chore). And though I'd been teaching myself to take what comes in stride all month, this last night, I wavered. My emotions couldn't be tucked neatly back into my luggage. I had my moments of 11th-hour scrambling.
Should I stay? Can I stay? Is it time to go home? Do I have to? What if I don't? What if…I never do.
What if.
There are some places you leave swearing you'll be back again. Some, you can't wait to leave behind. There are those that stay with you, even when you close your eyes. And those that just get filed in your mind's album without any special bookmark.
My time here–the space that I created, that I cleared in the midst of my routine madness–will continue irrespective of the hands of any clock. I am leaving but the me that drives back to the life she once led is also leaving lighter. I've shed a layer or two. My fear of the unknown. My quest for inspiration. I made peace with uncertainty and know that I don't have to pause to make room for my passion. You are who you are at all moments, in all places and times. The challenge is focusing the lens.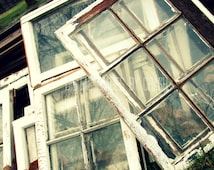 Many things are clearer, true to what happens when you shut out the noise. I feel lighter–and heavier–at the same time. Lighter because I validated who I am. Heavier because the life I discovered that fits me doesn't fit with work or friends or anything else I have at present. Lighter because it really is about the simple things. Heavier because no one I know gets it.
I wanted to pivot in my career but it became about shifting my perspective. I wanted to create room for art and activities that I love. But it became about planting myself someplace beautiful and committing to only do things I love. Less about a 30-day time frame and more about a carefully pruned lifestyle. And the hardest to attain luxury of all.
So yes, I left. We all leave. We come and go. Sometimes we run. Sometimes we rest. And what happens in the in-between invariably shapes us. Not every memory holds. Not every moment lingers. But we are the sum of our experiences. If even, unconsciously.